Lyman, ME | (207) 499-2989
Labradoodle Puppies by Southern Maine Labradoodles
Welcome to Southern Maine Labradoodles in the beatiful state of Maine. We are a small breeder of Labradoodles here in New England.
We breed miniature and medium Australian/American Labradoodles.  Our two founding females are pure American and over the years we have added lots of Australian and American bloodlines. All of our breeders are family pets that live in our home with us or in their own guardian home.  This way they can retire with the family they grew up with.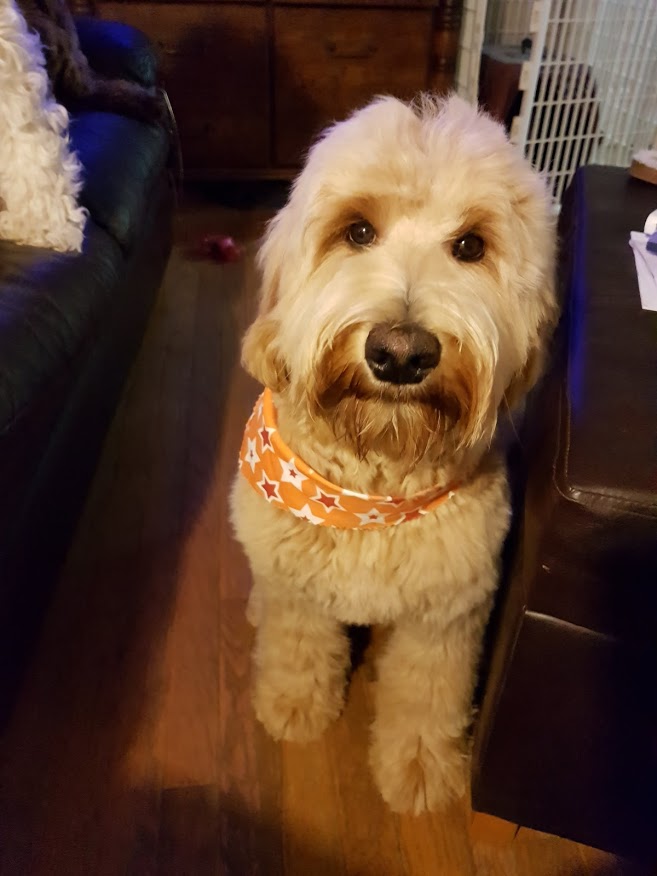 Our pups are socialized with adults and children of all ages starting at about 4 weeks. We have personally found Labradoodles to be amazing dogs. Labradoodles are loyal, playful, extremely smart and great members of the family. You can train them to do just about anything with the right training.
Labradoodles often have low to no shed coats and usually are allergy friendly. But be aware there are no guarantees that they won't shed. Our goal is to do our best to produce non shedding or the lowest shedding pups that we can. In the 13 years I have been doing this we have so far not produced any shedders.
My clients become part of my family and they are the reason I do what I do. Their followups with me always warm my heart and remind me how lucky I am to be able to do breed these amazing dogs. It is a passion for me that I cannot explain.
The last two months without puppies I have accomplished a lot. Been sewing up a storm making blankets, bells, bandanas, bowties and toys. Lots of stuff being made for the upcoming litters and beyond.
Wednesday Moxie went to the vets and had her sonogram. She and Raphael are definatley expecting puppies eary December. Dr Lynch counted 5. We will do a final count first week in December right before they are born. I am so excited to meet this new group of little redheads. 
As of now she is the only one pregnant. Keep an eye on this blog for updates on upcoming litters.
---
Planned Litters
Litters planned for  2019
Moxie and Raphael due 12/10/18
Piper and Groot Spring 2019
Lucy and Groot Spring 2019
Abby and Teddy Spring 2019
Sammi and ? Spring 2019
Luca and Raphael Summer 2019
---
Check Back Again for More Labradoodle Puppy Announcements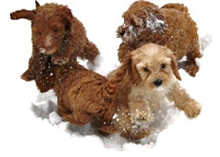 "There is no psychiatrist in the world like a puppy licking your face."
–Bern Williams
Read Testimonials »